Our clients are the life-source of our business. We believe that integrity in client dealings is an undisputable prerequisite for a successful and sustained business relationship. We operate a highly effective and efficient organization, focused on meeting client objectives. We provide our clients with the highest quality technology solutions, designed to help them solve critical pain points in their compliance, entity data and onboarding operations.
Case Studies

Cognitive's consultants were engaged by Pharmaniaga to automate their Order Processing and Invoice Submission processes using UiPath's software robot. Through this successful implementation, it has helped Pharmaniaga to clear all their pending backlogs for Order Processing and Invoice Submission with government's central procurement system, e-Perolehan. It has also benefited Pharmaniaga by reducing their dependence on 20 contract staffs that was previously needed for manual processing.

Mydin engaged Cognitive Consulting to automate the creation of Tax Invoices for their online business using UiPath's software robot. This process involves the integration of two different platforms; ie: Shopee's application and Mydin's internal SAP system. Through this automation, Mydin is now able to meet the KPIs set by Shopee and to deliver the online orders within the agreed SLAs. In addition, they have freed the resources previously assigned to the manual process and reallocated them to higher valued tasks.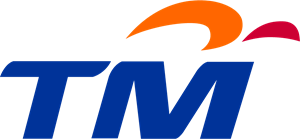 Cognitive Consulting was appointed as a strategic partner by a renowned local Telecommunication company to take part in their automation journey by adopting the culture of automation throughout their organisation. The objectives were to relieve the human workforce from repetitive/time consuming tasks, enabling them to focus on higher value tasks, polishing skills by learning to automate processes under the Cognitive's mentor-ship and to process a large volume of data with speed, accuracy and 24/7 operational capability.
Cognitive provided support and consultation to the Client in applying organisation wide automation where each department identified processes to be automated and developed the Process Definition Documents (PDD) accordingly. Our resources not only automated several of their processes but also transferred knowledge and skills to their team to configure UiPath's Robots on their own by adopting Agile methodology. The project improved organisational productivity by removing the backlogs and errors due to human limitations and gave them a competitive edge with satisfied customers.

Cognitive's consultants were engaged by Malaysia Airlines to automate their Finance processes using UiPath's software robot.

Knowledgecom is a specialized company which upskills the nation's workforce by providing programmes and trainings from on behalf of their various partners such as SAP, Microsoft, Oracle, CISCO and more. They've approached us to design and develop a system that's capable of send multiple emails automatically from a large mailing list, filter the bounced emails and monitor the responses received with a generated daily report. With this system, they can reach a wider audience outside their circle of influence, track valuable responses, make changes to their campaigns with less reception and follow-up on deals/opportunities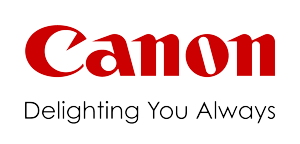 Canon Mailcom is a leading business process outsourcing company that provides outsourced document management services. They've approached us to design and develop an RPA flow which interacts with their ERP system for job order of new dockets request and combine all the necessary documents into a single location for finance invoicing. With this system, they can reduce the amount of time taken to consolidate documents for customers and improve on their responsiveness to attend client's request.

Wilhelmsen is a global maritime industry group. With the world's largest maritime network on call 24/7, they can deliver products and services on the ground practically anywhere you have a ship or a maritime related industry. They've embraced RPA by requesting us to design and develop HR Activities in their Vessel Accounting Division as well as GSP Activities in the Procurement Division. The RPA implementation for Vessel Accounting includes Open PO Reconciliation & Managing Crew Payroll Activities in their COMPASS system. The RPA implementation for Global Procurement Services (GPS) includes Creating Manual Requisition in their Bassnet system as well as Populating Contract/Supplier Quotations for Purchaser and Vendor.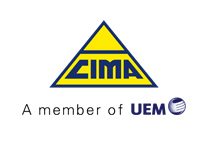 UEM CIMA is a wholly owned subsidiary of UEM Group Berhad, is one of the leading cement manufacturers in Malaysia. It is well known for producing and distributing high quality cement, ready mixed concrete and related products.

ServiceSource International, Inc. (ServiceSource) is a provider of customer and revenue lifecycle solutions that power enterprise revenue relationships, partnering with business to business technology and technology-enabled companies. With more than 3,000 employees in leading commerce centers around the world, they provide global, multi-lingual support for all of their solution. They have reached Cognitive Consulting Sdn. Bhd. to automate part of their process which is Proactive Quote Process.

Pos Aviation is a world-class aviation ground services provider offering ground handling, cargo handling, in-flight catering, aircraft maintenance and engineering services to inbound and outbound international commercial airlines in Malaysia. They have engaged Cognitive Consulting Sdn. Bhd. to automate part of their processes which include Flight Report, Accounts Payable and Cargo Performance Dashboard. Aside from that, Cognitive Consulting also provided Coaching and Training services to Pos Aviation Center of Excellence (CoE) team on RPA Development using UiPath software.
Let's Talk About Your Project
Want to partner with Cognitive Consulting? Get in touch with us today to talk about your project or describe the challenge your company needs help solving. We'd love to discuss how Cognitive Consulting can work with you to provide the best solution we have.